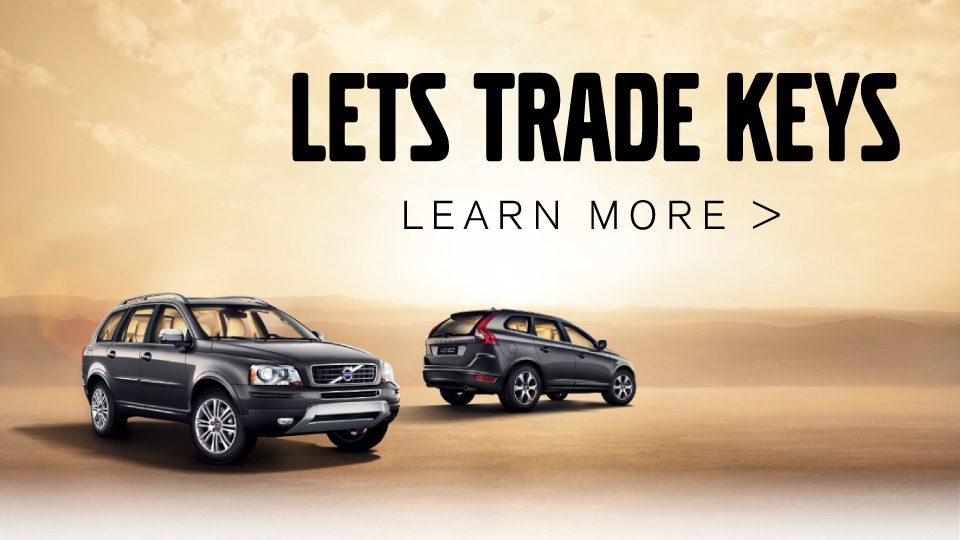 You've taken good care of your Volvo and now it's time for Prestige Volvo to take good care of you. Whether you are nearing the end of your current factory warranty, approaching your lease mileage cap, or simply want to take advantage of current market conditions, for now is the time as the demand for your current Volvo may make it possible to retire your current lease or financing contract much earlier than ever before, and roll into a new Volvo at similar payments with no money down.

Prestige Volvo is extending their exciting Lets Trade Keys program through the end of March, where anyone currently leasing or financing their Volvo can come in and trade up for a new car earlier than they planned.
As a Volvo owner or lessee, current demand for used Volvo's is driving our ability to offer uniquely attractive offers on the purchase or lease of one of our brand new models.
"Market conditions have never been better for you to trade in your current Volvo whether it's leased, financed or owned outright," says General Manager Matthew Haiken. "Your car might have more equity in it than you think," says Matthew, "and Prestige Volvo will offer a complimentary appraisal."
Current Volvo customers are eligible for up to $2,000 in rebates on new 2013 Volvo vehicles. In addition, all new Volvo's come with a 4 year, 50,000 mile warranty, and 3 years, 30,000 miles of factory scheduled maintenance.

Prestige Volvo is your regional headquarters for the Volvo Lets Trade Keys program. As one of the largest Volvo dealerships in the nation, we have a larger inventory of new vehicles to offer. Stop by, or contact us today at 1-800-44-VOLVO to set up your appointment to take advantage of this special offer!