NORTH AMERICAN CAR OF THE YEAR FINALIST
Our S90 is one of the three finalists for the 2017 North American Car of the Year award, and we
couldn't be more proud.
SHOP S90s +
EXTERIOR
YOU'VE MADE IT
Elegantly confident. Powerfully simple. The S90 is a feat of design that speaks for itself
.
Elegance in motion

Available in a wide range of designs and dimensions, our light alloy wheels are crafted with meticulous attention to detail exclusively for the S90.
Take to the open road
Follow the engaging story of a writer as he completes his latest project in the new campaign for the luxurious Volvo S90. Set to Walt Whitman's Song of the Open Road, our leading character begins an inspiring journey embracing a host of interesting and unexpected people, places, and things on his ride. Of course, the S90 helps him navigate all the symbolic twists and turns along the way.
Powerful Looks

The S90's elegant design embodies what success looks like. "This is by far the nicest grille any Volvo has ever sported. Its multiple concave vertical bars are speced nicely, the perimeter is clean and not overly simple, and the diagonal slash through the badge goes right back to the begining in 1927."
INTERIOR
ESCAPE INSIDE
The S90 cabin is inspired by the openess and calm of a Scandinavian home. "Volvo calls it a Scandinavian sanctuary. We'd call it pretty darn nice."-Autoweek, June 2016
A touch of class

From the earthy scent of nappa leather to the tactile grain of natural wood, the S90 interior is designed to engage the senses.
TECHNOLOGY
IT'S ABOUT TIME
Semi-autonomous driving technology in the S90 is inspired by Concept 26. Our vision to make the hours you spend in your car safer and more meaningful.
Let's not complicate things

Sensus is how you and your car communicate, so we made it as user-friendly as possible. Elegantly integrated into the dash, its intuitive interface is the ultimate expression of Scandinavian design.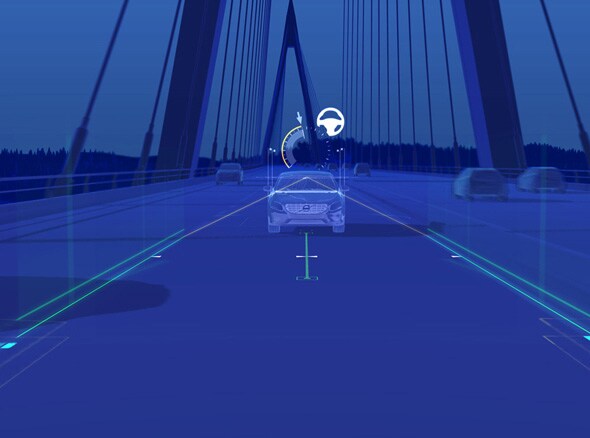 Command and control
Some roads ask to be driven, others just ask your attention, S90 comes with Pilot Assist to aid with steering, acceleration, deceleration, and braking up to 80mph. You choose when to engage
.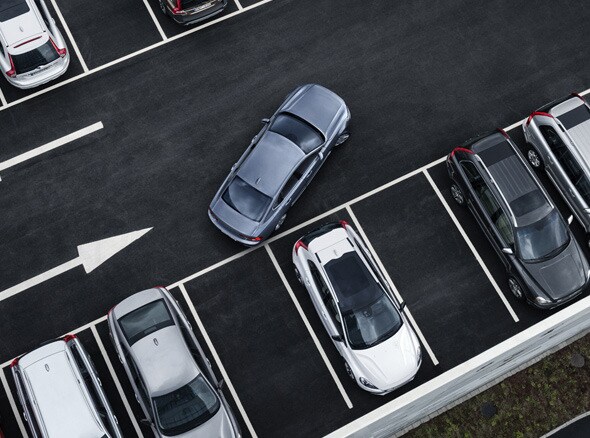 Park to perfection
Park Assist is like having your own personal valet to park your car perfectly every time. With a 360° camera to give you a bird's eye view, negotiating a tight parking spot has never been easier.