A Volvo Saved My Life Story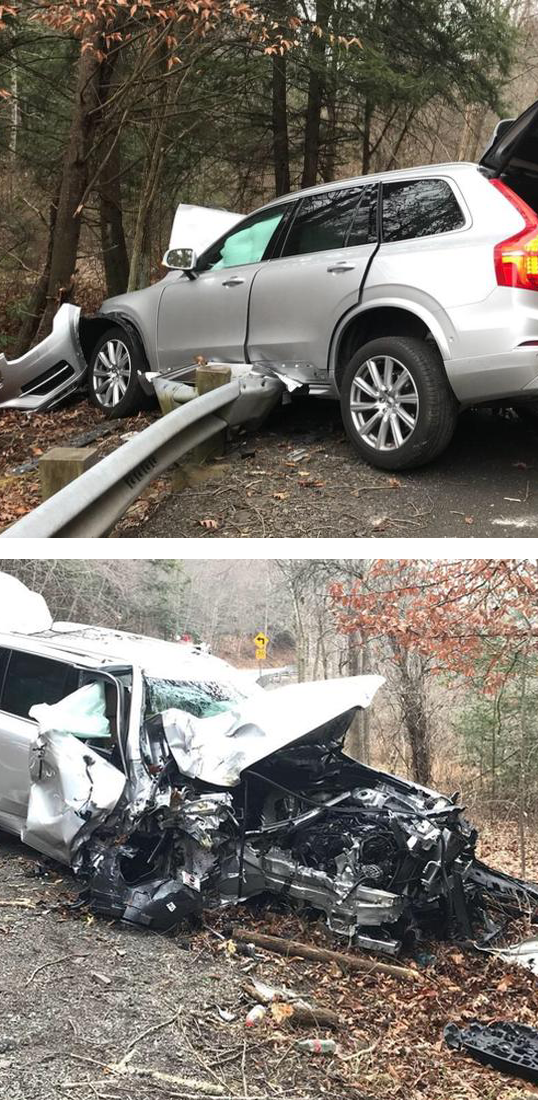 "After a very strenuous international travel and a disturbed night's sleep, I made the mistake of driving alone to our mine in the Appalachian Mountain area. About 35 miles from the city limits, in the middle of a place with no habitations close by, I fell asleep at the wheel and crashed my XC90 off the mountain road into a tree!! My judgment is that I must have been at least 55 MPH. The vehicle was totaled, however, I came out without a scratch, thanks to the Volvo's safety run off road protection. The Volvo on call immediately took the information and the first responders were on site within the shortest time possible.

The Volvo Safety systems saved my life."
More Amazing Stories
Cars are driven by people. The guiding principle behind everything we make at Volvo, therefore, is – and must remain – safety.
— Assar Gabrielsson and Gustav Larson 1927