HI, WE'RE PRESTIGE VOLVO!
We've Been Building Relationships Since 1980

A Unique Culture With Impressive Perks
Prestige Volvo believes our employees are the reasons for our continued success and future growth. We are passionate about creating positive experiences for customers and the success and satisfaction of our team members who make that happen.

Generous Time-Off
Most Family-Friendly
Hours In The Business

Excellent Benefits
Horizon BlueCross BlueShield
Health/Dental/Vison Programs

Employee Lease Program
Discounted Rates Including
Insurance, Maintenance &
No Credit Check

401K Retirement
Generous Match

Promoting From Within
8+ Years Average Of
Employee Tenure

Serving Our Community
Active In The Tri-State
Area Community

10+ Year Winner
Volvo's Prestigious
Excellence Award

1,000+
DealerRater Reviews
4.8/5 Star Rating

Lunch Is Served
Lunch Is Provided
Every Saturday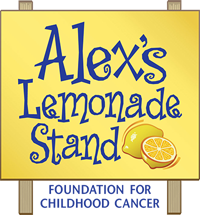 We Proudly Donate To Alex's Lemonade Stand
$10 per car is donated to raise money and awareness of childhood cancer. Alex's Lemonade Stand is a non-profit organization that focuses primarily on research into new treatments, cures, and to encourage and empower others - especially children - to get involved and make a difference for children with cancer.
Available Positions
We seek smart, caring and capable people who above all else, are nice and pleasant to be around. That makes for a workplace that is fun, invigorating, challenging and supportive. Our management team is hands-on and transparent. We invest in our employees and promote from within often.