MATTHEW HAIKEN
Prestige Volvo's General Manager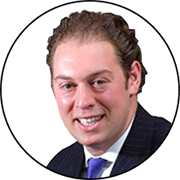 To say Matthew Haiken is an innovator would only scratch the surface. Building on the dealership Leonard Haiken founded, Matthew has continued his father's commitment to customer service while modernizing the way Prestige Volvo sells cars.
He recognizes the importance of online market structure and has overseen the exponential growth of the dealership since he took over. Prestige Volvo under Matthew's direction has won the notable Volvo Excellence Award every year since 2006.
Matthew always brings the focus back to his clientele. As Matthew puts it, "There's no such thing as no. If the client wants it, they'll get it." This commitment to his customers has led to Prestige Volvo and Matthew Haiken's continuing success as a leader in the automotive industry.
Watch the video to learn more about Matthew Haiken and Prestige Volvo.
Prestige Volvo was recently featured on Dealer.com's website. Watch the video below to learn more about the innovations we're putting in place to make your car-buying experience personalized and honest.

"Matthew was a pleasure to deal with and I can't say enough about his professionalism. He was not trying to 'sell me' and the showroom and service areas are immaculate, which means a lot to me and says a lot about the pride that Prestige takes in its appearance. Well done!"
- Kelly L.